BRUSHING AND FLAMMING MACHINES
AXIOME designs flaming machines, brushing machines and sanding machines for many sectors such as the automotive, boating, aeronautics ... These machines are often tailor made meet a need for productivity and therefore shorter cycle times, but also the need for high quality finishes.
A large number of surface treatment processes are integrated by AXIOME:
Flamming and plasma treatment create a tension on the surface of the material to allow the adhesion of glue or paint
Surface treatment by brushing or scratching to create an adhesion surface
Plasma surface treatment
AXIOME's experience and associated developments - automatic brush change, for example - provide a wide range of applications.
The robotic cells are designed to process different parts, whether for high production rates or for very different small series.
A wide range of machines is available with:
Loading in robot zone
Loading in hidden time
Manual turntable
SURFACE TREATMENT APPLICATIONS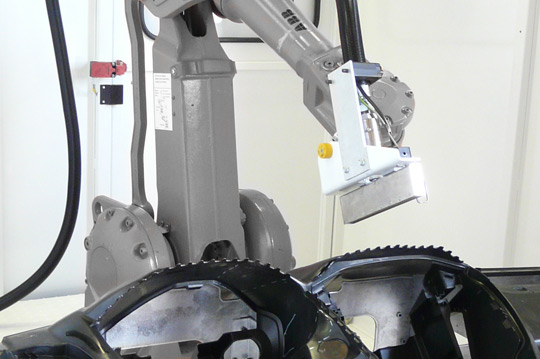 Flaming
Robotic flaming has been specially developed to modify the surface tension of the material before painting, foaming or gluing processes, particularly in the automotive sector. AXIOME has developed robotic cells for complex applications that integrate flaming and gluing in the same machine. AXIOME offers solutions:
Economic
Compact
Integrated
At reduced operating cost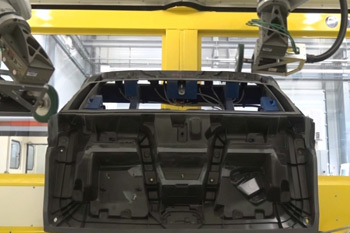 Brushing
Brushing or surface scratching is a technology developed to create grip areas for a better hold of the glued parts.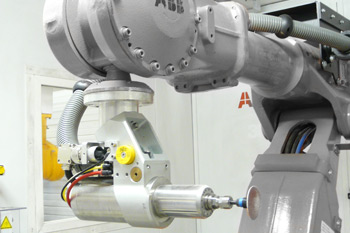 Sanding process
Robotic sanding allows surface preparation in a very repeatable and fully automatic way. Automatic tool change provides great flexibility, which can be combined with vision processes to cover a wide range of applications.
Robotic skills and expertise
ROBOTIZATION 
The robotization of these processes ensures:
High repeatability
Total security for operators
Containment of dust, noise, vapours...
A minimum waste rate
Execution in an optimized cycle time