robotic Clips/
inserts machine

robotic gluing
machine
AXIOME designs robotic assembly machines for fitting clips and inserts, particularly for automotive dashboards and more broadly for the industry. Process automation also concerns gluing. AXIOME makes compact and cost effective glue robot system. These technologies can be combined with milling or blade cutting.
Clipping robotic machine
AXIOME designs and manufactures robotic machines for fitting clips, inserts and staples.
These machines are used at high speed, particularly in the automotive industry for the assembly of parts in exterior vehicles (door panels, armrests, dashboard decorative elements, central consoles).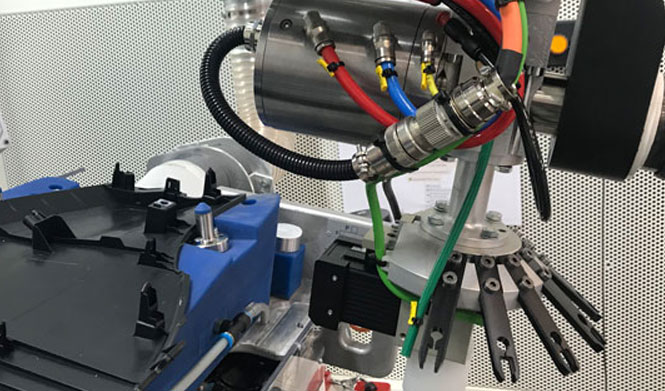 Gluing robotic machine
AXIOME has experience in robotic gluing machines using glues made of one or two components. Two configurations are possible, either the robot takes the means of application of the glue, or it gets hold of the part and follows a path in front of a fixed nozzle. The robot can also apply a calibrated and "monitored" holding force.