Robotic deburring machines of high-performance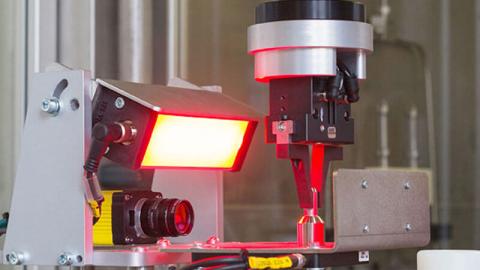 Pioneer in Europe for high-pressure water jet cutting technology, AXIOME has been designing and manufacturing robotic machines for cutting and deburring for 30 years.
In order to ever improve its products, AXIOME has developed additional functions that enrich its range of high-pressure deburring machines.
These are designed for removing the machining burrs, stripping or cleaning the surfaces of the parts such as nozzle bodies, watch faces, micro-mechanical parts ... The deburring operation is carried out with a Stäubli 6-axis poly-articulated robot (type TX90 or RX160) allowing optimum access to areas to deburr. It operates in a closed and soundproof enclosure, securing the robot work area.
In order to provide higher performance solutions, AXIOME can integrate a second robot to handle the manipulation of parts (pick and place) and add additional functions such as bar code reading, sorting, packaging parts, drying, controle.
To facilitate loading, AXIOME offers ergonomic loading stations or parts feeding systems via transfers that ensure a wide autonomy of the machine.
The robots can be equipped with several grippers to optimize machine cycle times or to be able to deburr several types of parts on the same machine.
On the other hand, a wide range of pumps can meet the deburring needs of a wide variety of parts and materials. The fluid is sprayed at a rate of 500 to 4000 bars for a flow rate ranging from
2.5 to 30 l / minute.
With long experience in robotics and in the ultra-high pressure, AXIOME offers high performance machines that meet industrial requirements.
 
Eurotec, Juin 2016