AXIOME News
AXIOME shares with you its latest news
AXIOME at the Sampe Europe
SAMPE is a general organization devoted to the promotion of technical excellence in materials and process engineering.
This year, the Sampe Europe will be in Nantes from September 17 to September 19 2019 at the Cité des Congrès.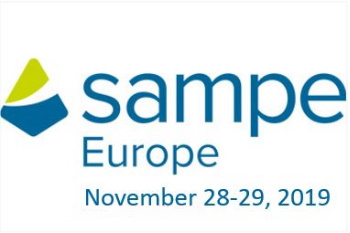 AXIOME at the JEC WORLD
AXIOME will be at the JEC WORLD 2020 in Paris Villepinte. 
The JEC is made for companies dealing with automotive, aerospace, engineering or leisure industries. 
Well located in Paris, the JEC is easy to reach. So we will see you at the Leading International Composites Show in March 2020!
2 AXIOME's news in Proxinnov's magazine
AXIOME presents a multi-operation cell and its new technical center in an article published in a video presentation of Proxinnov, a Yonnaise platform dedicated to robotics
AXIOME at the heart of a new additive technology
AXIOME is taking part into an innovative project in collaboration with the Nantes-based company Loiretech and the IRT Jules Verne. A new process is created, the objective of which is to obtain tools with characteristics equivalent to those of aluminium, used for the control, assembly and routing of automotive and aeronautical parts.  
L'Usine Nouvelle Magazine - May 2019
AXIOME reveals its new technical center
In 2018, AXIOME developed robotic means for process validation and today unveils its new technical centre. Working closely with its customers and thanks to the commitment of its employees, AXIOME has developed high-tech robotic cells.
Machines Production Magazine - October 2018